Whenever I thought of Spring as a child was light and girly pastel
colors. Each season and each month had a specific color and I only
recognized that month as that color. For me, colors have been my
favorite thing about art. I love learning about new colors and just the
colors in general.
Now seeing all these fashion and
beauty posts I have discovered that pastel colors are actually in trend
and it is not just only me celebrating the pretty Spring colors. As the hotter months approach the brighter polishes will yet again be famous. So I
had to make a post with these collections featuring pastels, neons and brights for the seasons.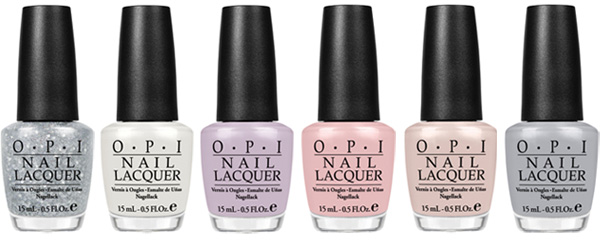 01 | OPI New York City Ballet Company Collection
This has been the most excited I have ever been for a nail polish collection! I love ballet and yes I am a ballerina so when I saw this collection I fell in love and just absoulute love how goregous each nail polish shade is. It does break my heart that it might be a while for me to get this collection because I cannot access them in my country and if they do come to an internet shop thing where they sell beauty things I might not even get it.
02 | Essie Navigate her Collection
This for me is the perfect Spring & Summer colors. They really outdid themselves with the color choices. I really wanted to pick a favorite but just couldn't because they are all such pretty colors. I hope they start selling Essie Polishes here in my country cause that would be great since they have such a nice choice of colors and shades.
03 | Orly Cool Romance
Out of the 2 collections, I have seen this collection in person and tried the out some swatches at my local beauty store. The Orly Sales lady was so nice and showed and explained to me each color. I might have to buy all of it pretty soon!
Sorry this was a rush entry today but I am going to leave in 5 minutes. I might edit this later so please bear with me.
What is you trademark nail color for the season?